ACADEMIE VAN BOUWKUNST, MASTER OF FORM (TEACHING)
In the context of the Academy of Architecture of Amsterdam, we've been invited as a guest teacher of the program Master of Forms, where students from the architecture, urban design and landscape architecture programs have the chance to work with guest lecturers on thirty new design and research assignments, through different media.

Our course focused on the conceptualisation and publication of two magazines as a way to approach topics from different points of view, with alternative approaches and experimenting with new techniques.
The publication of these magazines is used as a way to "think outside of the box" and explore creative ways to address topics, through images (of any kind) and texts.

The two magazines, Tinderella and Dutchspot, have been designed by two different groups who acted as two independent editorial teams. Both teams employed irony as part of their conceptual progress and drew from existent forms of magazines, in order to produce two new editorial projects from concept to print.



Tinderella
If you are young (or not-so-young) free and single nowadays, it's weird if you don't have Tinder, Happn or the hottest new dating app. While we still tend to dream about romantic fairy tales, romance seems to come down to chatting and sending emoticons. In TINDERELLA we take a closer look into the realm of dating. Because we went from "happily ever after" to "swipe right".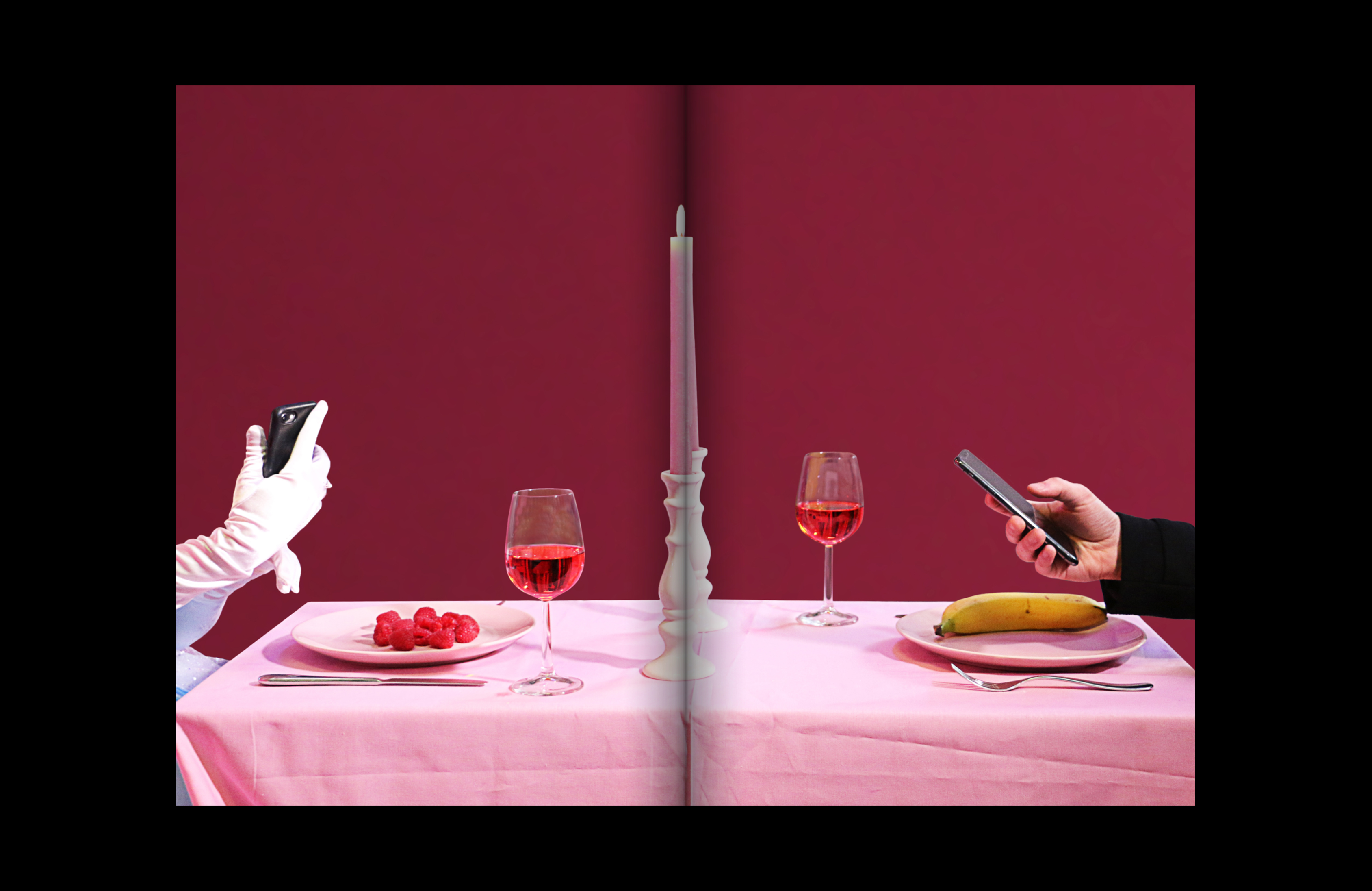 Dutchspot
The everlasting discussion about the Dutch identity could also be about Amsterdam. The question of what an Amsterdam citizen is, is sharpened by the large number of people from abroad who are attracted by the city. The number of tourists continues to increase steadily, and the work and study companies become more international. Nevertheless, the city seems to bear mass tourism as a heavy burden. What does this mean for the city and its inhabitants?